DiCaprio Kickstarts Akira

Leonardo DiCaprio will put a big screen spin on anime classic Akira. With backing from Warner Bros he'll produce what could turn out to be a two part epic. In the original film by Katsuhiro Otomo the action unfolds in 'New Tokyo' shortly after a nuclear holocaust. It centres on a teen biker who is subjected to a government experiment that unleashes his latent powers. Oh, and he has to, like, save the world and stuff.

The Hollywood version will relocate the story to New Manhattan, a city kindly rebuilt from the rubble with Japanese money. It's the stuff of fantasy.
Tangent-
I went to Nagasaki the other day and visited the war museum there. Now without getting into the politics, history or morals of the atomic bomb attack on Nagasaki let me just say that I was shocked and disgusted by what can only be considered a disgustingly callous chapter of human history.
However, it doesn't seem to matter how sobering and serious a thing I presented with, I can always seem to bring it back to pop-culture, cult classics and otaku-obsessiveness. In this case my first thoughts were about The Watchmen, another comic that Holywood has set out to butcher. In this graphic novel a superhero called Mr Manhattan protects America during the cold war, I only realised when I visited the museum that Dr Manhattan represented the nuclear threat, and the character was losing his humanity and his ability to empathize as he became more powerful. Oh... so that wasn't just a plot device but a commentary on the nuclear arms race.
My second thought went to a film I've not seen but really need to make the effort to see, Dr Strangelove: Or, how I Learnt How to Stop Worrying and Love the Bomb, another film about the lunacy of the nuclear war. And any film that has this dialouge has to be on the top of your to-watch-list:
General Jack D. Ripper

: Were you ever a prisoner of war?


Group Capt. Lionel Mandrake

: Well, yes I was, matter of fact, Jack, I was.


General Jack D. Ripper

: Did they torture you?


Group Capt. Lionel Mandrak

e: Uh, yes they did. I was tortured by the Japanese, Jack, if you must know; not a pretty story.


General Jack D. Rippe

r: Well, what happened?


Group Capt. Lionel Mandrake

: Oh, well, I don't know, Jack, difficult to think of under these conditions; but, well, what happened was they got me on the old Rangoon-Ichinawa railway. I was laying train lines for the bloody Japanese puff-puff's.


General Jack D. Ripper

: No, I mean when they tortured you did you talk?


Group Capt. Lionel Mandrake

: Ah, oh, no... well, I don't think they wanted me to talk really. I don't think they wanted me to say anything. It was just their way of having a bit of fun, the swines. Strange thing is they make such bloody good cameras.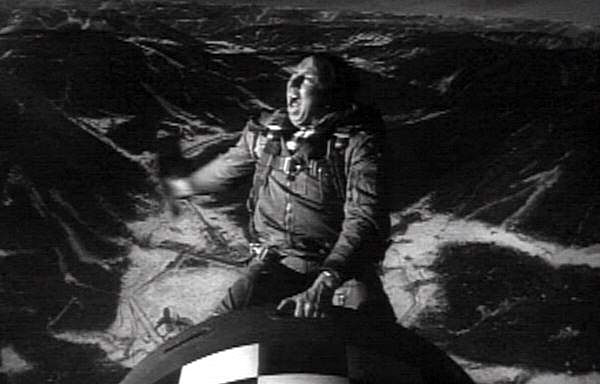 This from the BBC website:
And now to the quote from the BBC: Akira, the original Anime, was one of the things that first got me interested in Japan. I watched it and was captured by it's philosophy, art, style and it's pace. If there is one thing I could possibly attribute to my being here in Japan now, then it's this film.
Akira begins by showing a nuclear explosion that destroys Tokyo. It is later suggested that the explosion was caused by experiments by the Japanese on a young boy, the namesake of the film, Akira. Akira represented a step forward in the human races evolutionary process, he was becoming something akin to a superhero, but due to military interference his power became unstable, uncontrollable and then atomic. The aftermath of this was a Japan where teenagers were lawless hoodlums, the military policed the curfew restricted streets and protest to their oppressive regime was answered with tear gas and battery. Amongst all this another boy discovers the same power inside of him that Akira had, but angry, rejected and disenfranchised, he chooses, well maybe chooses is wrong, but he uses his powers to destroy and kill.
What does Akira say about Japan's feelings about atom weapons? Or at least what does it say about the authors thoughts?
Anyway, my thoughts have wandered enough, I don't know what the point of this post was, maybe it was just a way to suggest some conversation starters or to start a conversation in on itself.