I saw an article on Rotten Tomatoes
, a top 5 run down of some guy's top 5 animated movies. I thought, with a total lack of things that I won't to share with my huge audience of readers (there really needs to be a font called Sarcasmo Toungeincheek Font), I would make my own list of 5 animated films that I thought were the fricking dogs hairy nut sack!
5)
Superman: Doomsday
When I read the Doomsday story of Superman I must admit that I wasn't very interested in Superman but was really interested in how the smug bastard finally got his comeuppance. It was a bloody and senseless end for a hero of such stature, and I loved it.
The animated feature length is just as good, getting Superman's death out of the way quickly and brutally to concentrate on the important business of Superman's resurrection as a clone controlled by Lex Luthor, and the the real Superman's recovery and then a Superman VS Superman face off. Oh yeah, this was non-stop geekery to the highest degree. "Go on Supes! Hit him with a car… ooohhhh! In the face! In the face! That can't feel too good."
4)
Fist of The North Star
What's more appealing than shirtless men with big bulging biceps, using those biceps to inflict super mutant pain on other shirtless men? Not much, I would argue.
I watched this film with my cousin and was so surprised that I had lived my whole Anime watching career without being introduced to it earlier, this is a classic and needs to be seen by all Manga fans.
3)
The Emperor's New Groove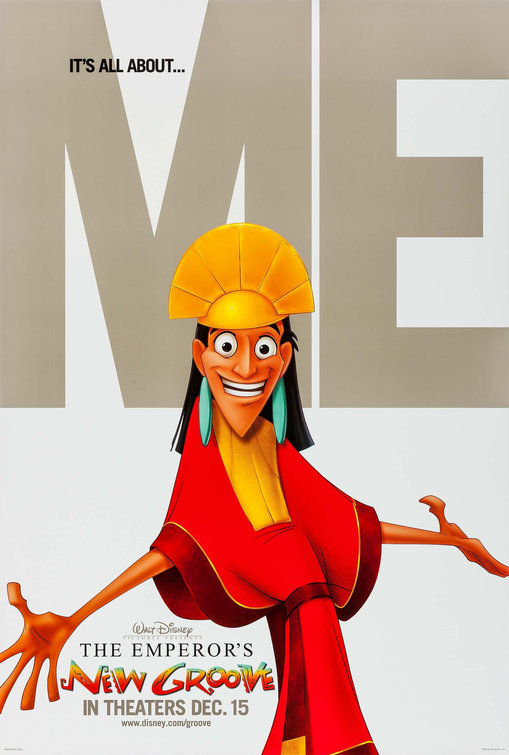 A film that is as good as it's title! This film is the reason that Lilo & Stitch isn't in this list, I just don't think there can be too many irreverent Disney movies in one top 5.
The main characters of this film are possibly the ugliest leads of any Disney movie, they can hardly be described as cute, by despite their looks they both become incredibly endearing.
A fish out of water, coming of age and buddy movie twisted into an odd tale about an obnoxious Emperor who is cursed into a talking larmar. Excellent film, and a lot of fun.
2)
Akira
This is the film that started it all for me, everything about this amazed me, from the cover of the DVD to the coral orchestra over the titles, the explosive start to the philosophic end that made me wonder if all of humanity had the potential of gods, not just destruction, but creation too.
Oh, and there are mutating cyborg arms, monster teddy bears and people having their arms shot off with laser cannons. It's a movie of many textures.
1)
The Last Unicorn
It's odd how I keep turning back to this movie, it's so obscure that no one has heard of it, which is criminal because it is fantastic, fantastical and beautiful.
Dragons, unicorns, witches and heroes that face insurmountable odds and constant threat. I remember the ending seeming dark and hopeless, I really rooted for the unicorn but felt that it was doomed… oh, imagination my elation when the little guy overcame his adversaries and the day was saved.