Yet another ugly fat reddish bump on my ankle. These damn bugs can't get enough of me. It doesn't matter if I drink garlic for a week or not, I still end up with more bites over me than the night before.
And they itch!! And they sting! Why is it that they itch? Is it poison, or an allergic reaction? Why do they swell up so large too?
Also why do they call insect bites, bites? Correct me if I'm wrong but insects don't have teeth right? Lucky them, teeth are a pain in the… mouth. My teeth for instance have caused me jip since I was born.
First they started to fall out, have I told you about that? I was 3 maybe 4 and one day my teeth which I went through a hell of a lot of pain growing just started getting loose, then after playing with them for a while they fell out. I grew new ones and was compensated by The Tooth Fairy PLC, but still, what a palaver.
So I had invasive surgery that left me with metal braces attached
Then my new teeth grew with a gap between the front two, which according to everyone I needed to correct. So I had invasive surgery that left me with metal braces attached to my teeth. Each month the frame of these braces were tightened until my middle teeth met. You would think that torture was enough but straight away I was given a hard piece of plastic to wear whilst sleeping.
This fucking thing, this uncomfortable piece of shit cut my gums and the roof of my mouth and collected pools of saliva between my mouth and its plastic. Couple this with the fact that it kept my teeth in an uncomfortable position and you can see why it got lost one day… oops.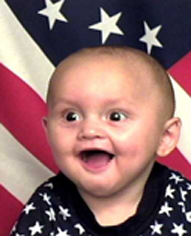 Now? Well now, my teeth, where do I start? When I came to Japan I was surprised by how many people have terrible teeth. There really are a lot of them and the Japanese don't seem to mind it. Conversely, the American JETs here all have perfect teeth, its really important to them.
So I have these monster teeth at one end of the scale and monstrously perfect teeth at the other end and all the while my teeth have begun to shift. I couldn't tell you why but my bite doesn't feel the same as it did, it doesn't feel comfortable, it feels strange and that worries me, because I do not know the Japanese for dentist, I don't want to wear an adult brace and if my teeth fall out again… fuck, that would suck (and so would I mostly).